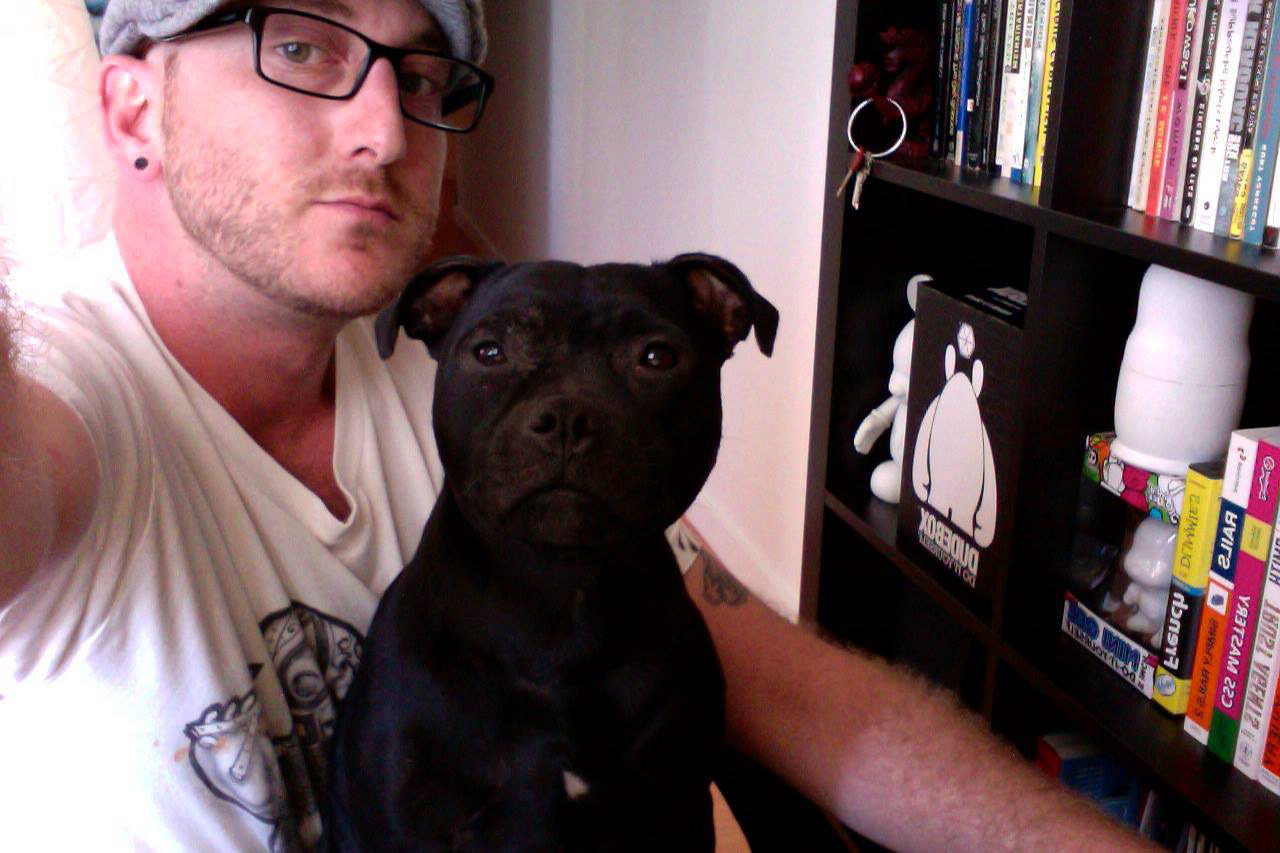 Chris Brett is a Mixed Media Artist, Graphic Designer, and Visual Arts Instructor from Vancouver, Canada. Born and raised in Calgary, Chris grew up pulling influence from the fairgrounds of the Stampede, the train yards of suburban Ontario, Mad Magazine, Dr Seuss, and Saturday morning cartoons. Taking his fascination with graffiti, cartoons & children's books, Chris has placed it all in the artistic blender creating a world where the fantastical comes together in an adorable and horrible relationship of cartoon violence and surreal landscapes.
Chris studied Interpretive Illustration at Sheridan College in Oakville, Ontario before moving to the fresh coast of Vancouver in 2010. Chris is rarely spotted without his Staffordshire Bull Terrier Ruby and talks about HipHop, Bitcoin and Individual Liberty a lot.
As a Graphic Designer, Chris has worked on a variety of projects ranging from Logo Design, to Print Design, Web Design, and Motion Graphic Design. 
Chris is always looking for new challenges and opportunities to create exciting paintings, clean pixel perfect design, and stunning animations. Please contact Chris at ArtofChrisBrett @ Gmail.com for all inquiries.